Susie's Place is proud to present regular seminars and workshops for anyone interested in learning about how to spot the signs of abuse and assault among children.
Susie's Place teaches Darkness to Light's Stewards of Children program. Stewards of Children is an eye-opening sexual abuse prevention training program that teaches adults how to prevent, recognize and react responsibly to child sexual abuse. This program can help motivate you to courageous action.
The Stewards of Children program is designed for organizations that serve children and youth such as schools, church groups, daycare and child care facilities, and any and all adults interested in protecting children. This program recognizes that adults are responsible for the safety of children.
You'll learn practical advice for working with children, hear from survivors, and how to be accountable.
Each Stewards of Children training is led by an authorized facilitator from Susie's Place.  Susie's Place facilitators foster interaction, insight, and compassion amongst every attendee. You'll receive:
An interactive workbook and accompanying DVD featuring segments of sexual abuse survivors relating their stories of violation and healing. Other sections include the author of the curriculum and from professionals who work daily in the fight against sexual violence.
Darkness to Light's® 5 Steps to Protecting Our Children: A guide for adults to prevent, recognize, and react responsibly to child sexual abuse.
Opportunity for discussion about important issues in sexual abuse prevention and the relevance of these issues within organizations that serve children and adolescents.
The simple principles of choice, consciousness, personal power, and relentless compassion to motivate individuals to action.
A curriculum that is direct about holding each adult accountable and the support necessary for personal change, taking into consideration any fears or concerns.
Stewards of Children training events come to various communities in west-central and southwest-central Indiana regularly. You can see training events scheduled among our many other events and workshops.
Request a training
If you're an organizer, educator, or community leader interested in getting a Darkness to Light event scheduled for your club, coworkers, or group, request one here: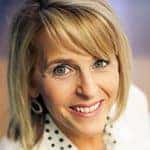 Questions?
Contact Candace Balzano,
Prevention Education Coordinator &
Forensic Interviewer
at 317-995-7140 or email candace@susiesplace.org