New prevention programming coming soon
As of July 2018, the Indiana General Assembly passed legislation regarding Child Abuse policies and instructions. Senate Bill 355 requires schools to provide Research and Evidence-based Instruction on Child Abuse and Child Sexual Abuse to grades K-12. You can learn more about Senate Bill 355 from the Indiana Chapter of the National Children's Alliance.
Susie's Place has partnered with the Monique Burr Foundation for Children, Inc. for their Body Safety Plus program, Child Safety Matters (CSM)for grades K-5 and Teen Safety Matters (TSM) for grades 6-8th. The CSM and TSM Prevention Curriculum,  is a comprehensive, primary prevention program that effectively educates and empowers students, schools, adults and communities with information and strategies to prevent all types of abuse, bullying, cyberbullying, digital abuse and other digital dangers.
Please stay tuned for more information coming in August 2018, about this exciting New Body Safety Plus program and partnership with the Monique Burr Foundation for Children.
You may still request training using the form below, but new programming won't begin until August 2018.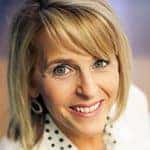 Questions?
Contact Candace Balzano,
Prevention Education Coordinator &
Forensic Interviewer
at 317-995-7140 or email candace@susiesplace.org