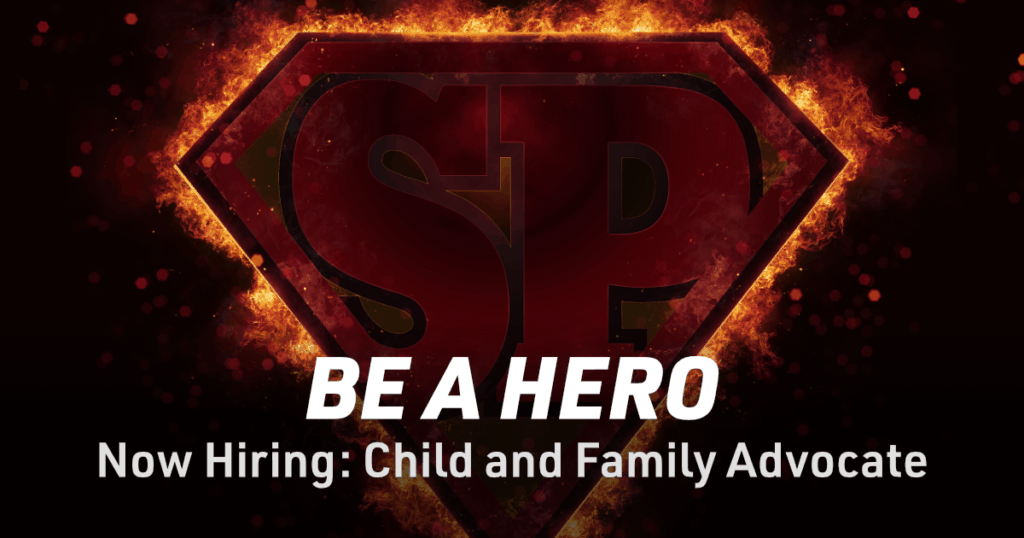 Susie's Place Child Advocacy Center in Terre Haute is accepting applications to fill a Child and Family Advocate position. This position is full time.
For this position, interested applicants should submit a cover letter and resume to Susie's Place Child Advocacy Center to lynn@susiesplace.org.
Job Details
Child and Family Advocate
JOB TITLE: Child and Family Advocate
AGENCY: Susie's Place Child Advocacy Center in Terre Haute, Indiana
REPORTS TO: Associate Director
Full Time
Full Time Details
Monday-Friday 37.5hr work week
On Call Availability
Compensation- $42,000 annually
Paid time off, paid holidays and simple IRA retirement
***Please note that full-time positions are not offered benefits and Susie's Place does not currently offer medical benefits.***
SUMMARY: Provides advocacy and support services to meet the needs of children and their non-offending caregivers in a way that reduces trauma and disruption and enhances positive outcomes. Provides information to the families and assists families in obtaining the services needed.
MINIMUM JOB REQUIREMENTS: Bachelor's degree in Human Services field plus two (2) years of experience in the field of children services, including sexual abuse and/or victim advocacy; experience with family services that embrace the concept of family-centered and strength-based service provision; knowledge of concepts of child abuse and neglect; experience providing services to culturally diverse communities/families and the ability to be culturally sensitive and appropriate.
To perform this job successfully, an individual must be able to perform each essential duty satisfactorily and be able to attend required trainings/meetings, have a valid driver's license with proof of minimum state required auto insurance, and successfully pass a criminal history check. The requirements listed below are representative of the knowledge, skill, and/or ability required. Reasonable accommodations may be made to enable individuals with disabilities to perform the essential functions.
JOB DESCRIPTION-SPECIFIC DUTIES:
Establish contact with and provide support for alleged victim and family while families are present for forensic interviews.
Provide crisis intervention for alleged victims and families referred to the Susie's Place.
Coordinate and support alleged victim and family with medical evaluations and/or mental health services as needed.
Work closely with the Medical Case Manager and Riley Physicians to coordinate, track and schedule medical appointments with the co-located medical program in the center.
Maintain contact with alleged victim and family throughout investigation phase and prosecution to inform them of the status of the case, upcoming meetings or court dates, assessing needs of family and victim, understanding appropriate Indiana State Statutes for victim's case, etc.
All services provided to clients according to agency requirements and guidelines.
Maintain tracking of all Child Advocacy Center cases that enter the court system.
Assisting families to access Violent Crime Victim Compensation Funds as needed.
Identifies community resources, participate in communication and coordination of services with other internal or external providers.
Follows up with family to determine satisfaction with referral sources.
Coordinates the center's My Buddy Therapy Dog program.
Attend staff meetings as scheduled.
Work a flexible schedule as required by responsibilities of the position.
Work collaboratively to promote and participate in positive public relations and public education.
JOB DESCRIPTION-SPECIFIC REQUIREMENTS:
Must be able to work well with children
Must be able to work in stressful situations
Must be able to work independently as well as function as a team member and accept guidance and direction from Executive Director
Must be able to meet on-call requirements to respond to crisis intervention
Must be able to work with a variety of people, including clients and their families, professionals in the areas of law enforcement, medicine, education and agency employees
OTHER RELATED SKILLS:
Knowledge of and sensitivity to family systems and child victimizations. Strong communication skills. Ability to effectively interact and function as a team member with a variety of disciplines including law enforcement, social services, the state's attorney's office, mental and medical health professionals, and school personnel. Knowledge of community resources.
To Apply
Submit resumes and cover letters to Lynn Clinton, Associate Director, at lynn@susiesplace.org.  Please include Full Time in the subject line. No phone calls, please.
Susie's Place is an equal opportunity employer and does not discriminate in the recruitment, employment, promotion, or transfer of qualified personnel, or in the administration of personnel practices based upon age, sex, race, ethnicity, nationality, handicap, or religion.