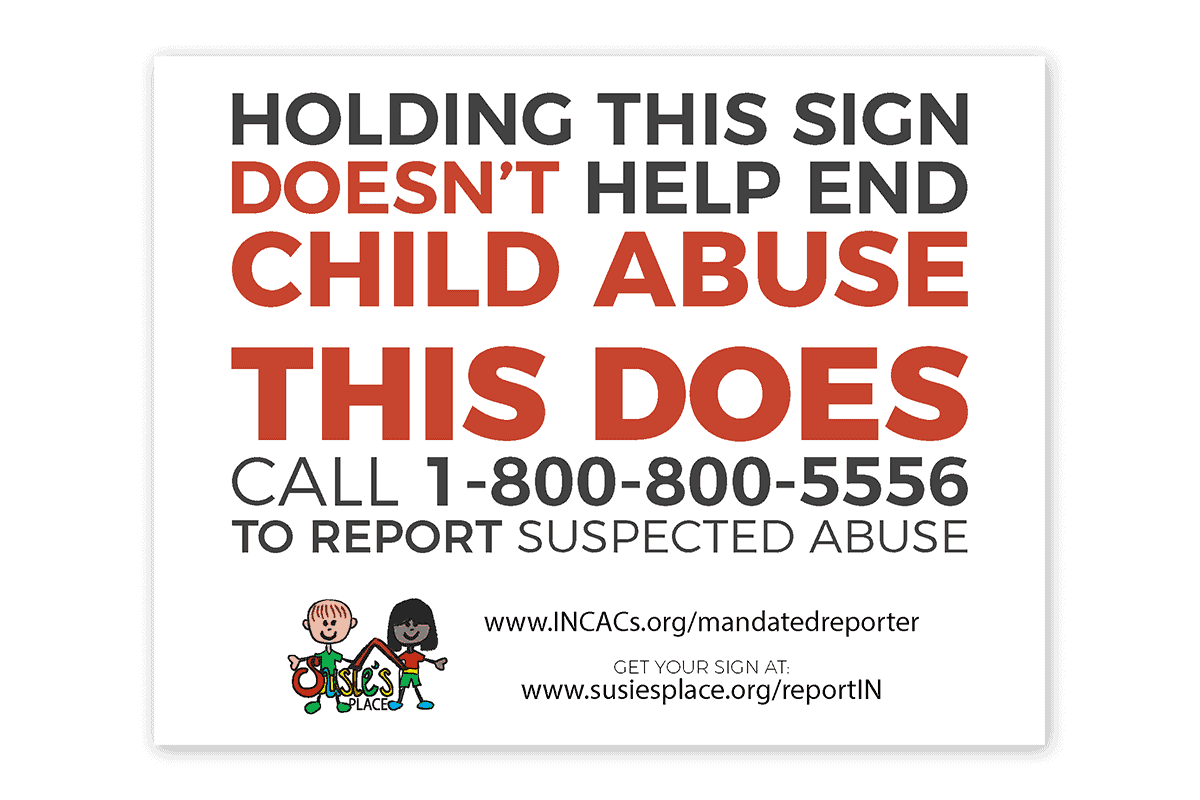 #reportIN
Spread the word. Make a difference.
April is Child Abuse Awareness Month, and we would like you to show your support for Susie's Place and Indiana children with this opportunity to share an UnSelfie. Download this sign, print it, and share your selfie with us, your friends, family, and social media followers. The power of a simple share and "like" might reach someone who needs to hear it the most. It might just save a child's life.

Every Hoosier is a mandated reporter – including children – under Indiana law. This means you're required to report any suspicion of child abuse or neglect to law enforcement, 911, or the Indiana Child Abuse Hotline at 1-800-800-5556.

To learn more about Indiana's mandated reporter law, visit incacs.org/mandatedreporter
Spread the word. Make a difference.