Education and Outreach Administrative Coordinator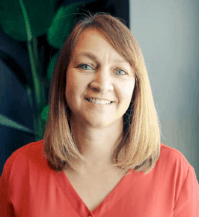 Danna Graham is the part-time Prevention Assistant working with Candace Balzano. After volunteering at Susie's Place for a couple years, Danna was hired as the Prevention Assistant to help assist with scheduling Darkness to Light Stewards of Children trainings, scheduling body safety education in schools, and various administrative tasks. Danna has an associates degree in business administration.
Danna is married with three children and enjoys traveling, boating, fishing, and spending time with her family.