Child Safety Matters (CSM) is a comprehensive, evidence-based curriculum for elementary school students in grades K-5. The program educates and empowers children and all relevant adults with information and strategies to prevent, recognize, and respond appropriately to bullying, cyberbullying, all types of abuse, and digital abuse dangers.
The program was developed with schools, not for schools, to make the best use of existing resources and ensure schools have effective programs that are easy to implement.
It is presented in two comprehensive lessons ranging from 35-55 minutes by trained facilitators in classrooms. Facilitators present turnkey scripts along with engaging, interactive PowerPoints including lecture, group discussion, skills-practice activities, videos, and games.
Two independent research studies have examined the effectiveness of the program with positive results for both student knowledge gains and facilitator implementation fidelity.
Program Topics
Lesson 1
Safety awareness
Shared responsibility for safety
Safe Adults
Types of abuse
Red Flags
Safety Rule
Lesson 2
Bullying
Cyberbullying
Digital abuse
Digital safety tips
Digital citizenship
Safety Rules
"I was nervous about the "talk" today. Kids came home talking about it openly and were very informative. I think that it was a great thing to have at our school." – Parent
"I am beyond thrilled that Mr. Hathaway, our school counselor, is teaching all of our 8th-grade students about consent.  This is such an important topic that up until this year has never before been taught in our school." Thank you again, for supporting this vital program to schools. Together, we are truly making a difference!

— North Putnam Middle School teacher
You may be interested in registering for these upcoming training and prevention events
No Events on The List at This Time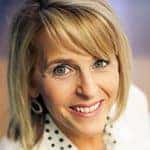 Questions?
Contact Candace Balzano,
Prevention Education Coordinator &
Forensic Interviewer
at 317-995-7140 or email candace@susiesplace.org