Bloomington, Indiana is about an hour southwest of Indianapolis and is home to Indiana University's flagship campus and our second location. Susie's Place in Bloomington has conducted more than 500 interviews since opening in 2011.
Our team is on-call 24 hours a day, 7 days a week.
365 S Park Ridge Road Ste. 103
Bloomington, IN 47401
Phone: 812-822-1570
Susie's Place caseload since 2009
Susie's Place has investigated over 7,000 cases since 2009. In the summer of 2017 Susie's Place in Terre Haute opened. We served more cases than any prior year as a result.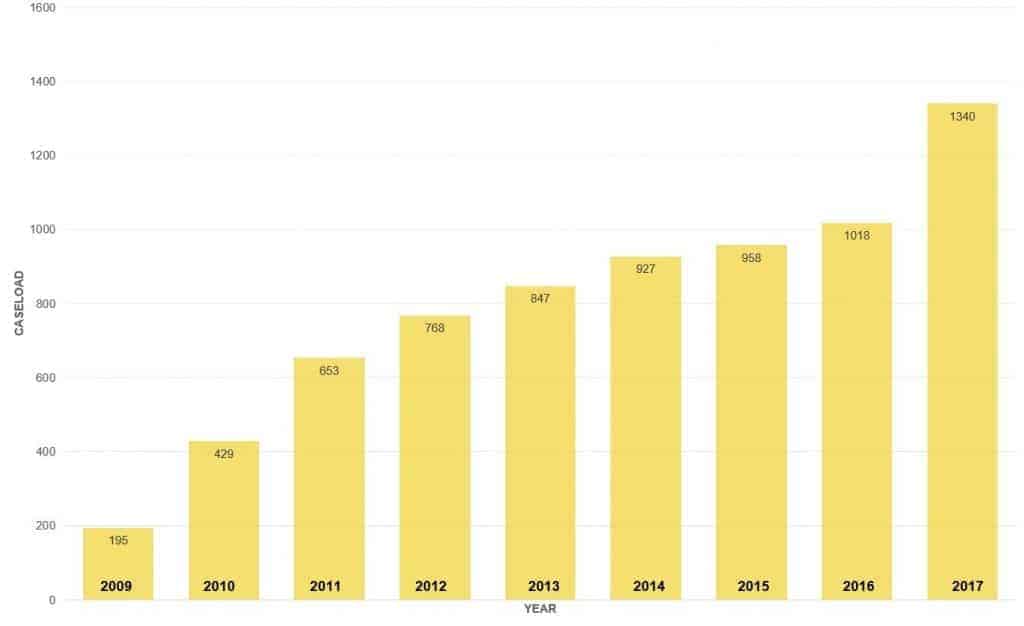 Meet Our Bloomington Team
Recent Happenings from Susie's Place in Bloomington
A special thanks to these local Bloomington supporters
Big Ten Corporation at IU
New Philanthropists
Bloom Insurance Agency