Prevention education for teens and youth
The program was developed with schools, not for schools,
to make the best use of existing resources and ensure schools
have effective programs that are easy to implement.
What is Teen Safety Matters?
Teen Safety Matters (TSM) is a comprehensive, evidence-based prevention education program for middle and high school students in grades 6-12.
The program educates and empowers teens and all relevant adults with information and strategies to prevent, recognize, and respond appropriately to bullying, cyberbullying, all types of abuse, relationship abuse, sex trafficking, and digital dangers.
A different course for children is available called Child Safety Matters.
Program topics include the following from these 2 lessons
Lesson 1
Digital Safety
Cyberbullying
Digital abuse and safety
Digital self-awareness
Digital self-management
Digital citizenship
Lesson 2
Physical / Emotional Safety
Physical abuse
Emotional abuse
Neglect
Relationship abuse
Bullying
Sexual abuse
Sex trafficking
Sexual assault

What educators are saying
The teachers and I felt like the information presented in the program was developmentally-appropriate and very important for students. I really enjoyed the fact that the safety rules promoted conversation about various types of abuse given that many children are often unaware of the differences between appropriate and inappropriate behaviors (of themselves and others). I believe that having the knowledge of what behaviors are considered red flags will help to protect the students in our corporation from abuse/neglect.

— High school counselor
Meet our child safety education team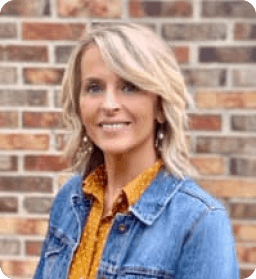 Candace Balzano
Education and Outreach Program Manager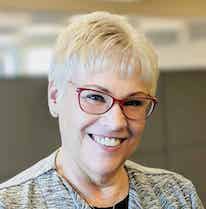 Sharon Tufano
Education and Outreach Administrative Coordinator