Avon, Indiana sits just west of Indianapolis in Hendricks County. Our Avon location is on-call 24 hours a day, 7 days a week.
7519 Beechwood Centre Road
Suite 500
Avon, IN 46123
Phone: 317-272-5696
Susie's Place caseload since 2009
Susie's Place has investigated over 7,000 cases since 2009. In the summer of 2017 Susie's Place in Terre Haute opened. We served more cases than any prior year as a result.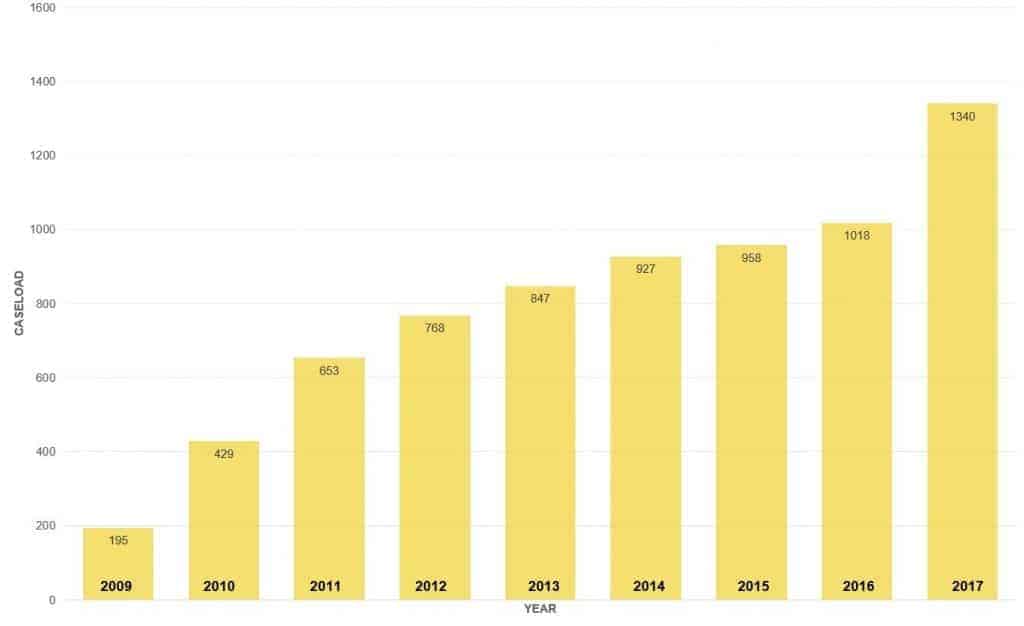 Meet Our Avon Team
Recent happenings from Susie's Place in Avon