Our Terre Haute location is now in a new location
Our Terre Haute center has moved and is now operating at 103 S 3rd Street, Terre Haute. Our prior Wabash Ave. location is now closed.
Do you need additional help from our Terre Haute team?
If you have recently visited Susie's Place in Terre Haute and need more help from our team, request follow-up help. A Child and Family Advocate will contact you with your next steps.
Serving Vigo, Parke, Clay, and Sullivan Counties
Susie's Place in Terre Haute is the newest of our three centers and has been in operation since 2015.
Terre Haute, Indiana is in Vigo County, about an hour directly west of Indianapolis.
Contact us
Our Terre Haute location is on-call 24 hours a day, 7 days a week.
Phone: 812-244-1113
Get directions to Susie's Place in Terre Haute
Susie's Place in Terre Haute is located in an office building near other government offices in Downtown Terre Haute.
103 S 3rd Street
Terre Haute, IN  47807
What is Susie's Place in Terre Haute?
Susie's Place in Terre Haute is the third of our three facility-based community partnerships dedicated to pursuing the truth in cases involving reported crimes against children. Named after Hendricks Co. Detective Susie Austin, we are a 501(c) non-profit organization. You can read more about our history and governance.
These facilities, called Child Advocacy Centers, ensure children are not further victimized by the interventions intended to protect them. We help kids and families after an informed instance of abuse by conducting forensic interviews, child and family advocacy, and providing referrals to professional mental and medical health providers.
Nearly everything we do at Susie's Place is provided at no cost to families.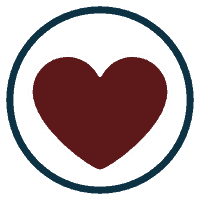 What is a Child Forensic Interview?
A child forensic interview at a CAC is an information-gathering interview that is designed to be age and developmentally appropriate, of an reported child victim of a crime or a child witness to a violent crime.
Forensic Interviews follow a semi-structured forensic interview protocol designed to be non-leading and non-suggestive and always prioritize the needs and safety of the child.
What is a Multidisciplinary Team?
CACs utilize a multidisciplinary team approach to investigate and intervene in cases involving allegations of crimes against children to ensure a child-focused approach. An MDT consists of the following professionals:
Law enforcement
The Department of Child Services (Child Protective Services)
Prosecution
Victim advocacy
Medical personnel
Mental health personnel
Child advocacy centers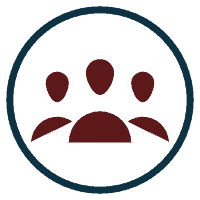 Serving over 11,000 children in the last 11 years
Susie's Place in Terre Haute serves hundreds of families each year. Across all three locations, Susie's Place has served over 11,000 children in the last eleven years.