Associate Director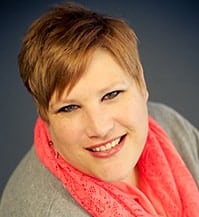 Lynn Clinton is the Associate Director of Susie's Place. Her background in Human Resources and early education are a great mix for working behind the scenes on the operations and business end of Susie's Place.
Lynn has a Bachelor's Degree in English Literature, which basically means she is a great reader, but surprisingly didn't lead directly into a career after college. After growing up in Iowa and Kansas, Lynn moved to Indiana after her graduation from Kansas State University and entered the workforce in Human Resources. Lynn worked in HR for the State of Indiana for 5 years, then spent a year as the Operations Manager for a national staffing firm. She traded in her heels for flip flops when her first child was born and took an 8-year hiatus to stay home with her kids. Upon returning to work, she was thrilled to teach preschool for few years before finding her way to Susie's Place.
When she isn't working, she is drowning in all things boy from her two sons and husband. She is a huge fan of the therapy dog program and finds herself totally distracted when the pooches are around. And, thanks to that college education, Lynn is still a great and avid reader.