The party was in full swing on October 3, 2015, at the Country Club of Indianapolis. Susie's Place held their 5th Annual Masquerade Mayhem that night including a silent auction, live auction, dessert dash sponsored by the Kiwanis Club of Avon and entertainment by 176 Keys – Fun Pianos. This event raised more than ever before netting over $55,000 for Susie's Place.
Committees of volunteers began their work months in advance to make this event spectacular. Groups worked with local businesses to secure sponsorships for the event, reaching out to community supporters who have a long relationship with Susie's Place in addition to new businesses just starting to work with the Child Advocacy Center. Other committees reached out to businesses, the hospitality industry and retailers to procure auction items ranging from pampering packages of salon and spa services to interior design to exciting vacations. Susie's Place would like to thank all those who volunteered their time and effort, donated auction items, sponsored the event, attended the event, and those who participated in the auction through the online bidding app.
The event itself was a glittering display of festivity with a red carpet photo-shoot worthy of a Hollywood premier and the entertaining and heartfelt leadership of Ray Cortopassi, emcee and anchor of Fox59's morning and First at Four news programs. In addition to the fun, Susie's Place introduced its newest group of coworkers, the Love on a Leash therapy dogs, who will soon be trotting into the centers to be available to the children and families coming for forensic interviews and therapy services.
Save the date for the 2016 Masquerade Mayhem at the Country Club of Indianapolis on October 1st. Committees will be forming soon to begin preparations. Interested volunteers may complete an application at Susieplace.org and notate "Mayhem Planning" on the application. Next year's event will be an even greater success!
Presenting Sponsors
[twocol_one]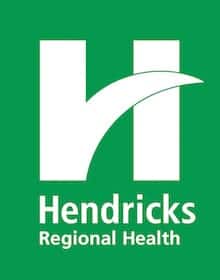 [/twocol_one] [twocol_one_last]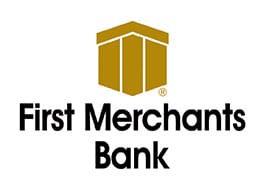 [/twocol_one_last]
[twocol_one]
ENTERTAINMENT SPONSORS
Cardinal Contracting
McKee Financial Resources
USI Insurance Services LLC
Walmart
RED CARPET PHOTOGRAPHY SPONSORS
IU Health West Rotary Club of Plainfield
VIP COCKTAIL PARTY SPONSOR
Friends of Susie's Place Bloomington
IN-KIND SPONSORS
Ellen Joy Photography
The Country Club of Indianapolis
TKO Graphix
MEDIA SPONSORS
Hendricks County Flyer
Hendricks County ICON
TABLE SPONSORS
American Rental
IU Health West
Mike Price Realty Group with Remax Centerstone
North Salem State Bank
Synergy Telecom
The Jon & Michelle Becker Family
York Automotive Group
[/twocol_one] [twocol_one_last]
FRIENDS OF SUSIE'S PLACE
Animal Clinic of Plainfield
Avon Orthodontics
Cassady Electric
Duke Energy
Hendricks Power Cooperative
St. Malachy Knights of Columbus
The Jared & Heather Stark Family
BIDDING SPONSORS
First National Bank
Longboard Asset Management
York Automotive Group
FRIENDS OF KIWANIS
All Trades Staffing, Inc.
Avon Insurance Associates
Avon Maxillofacial Surgery
Comer Law Office
Comfort Dental Care
Ella Mae's Boutique
Faegre Baker Daniels LLP
Hall Insurance Agency LLC
HBG Insurance & Bonds
Hendricks County Bank
United Hospital Services
Word Systems
[/twocol_one_last]