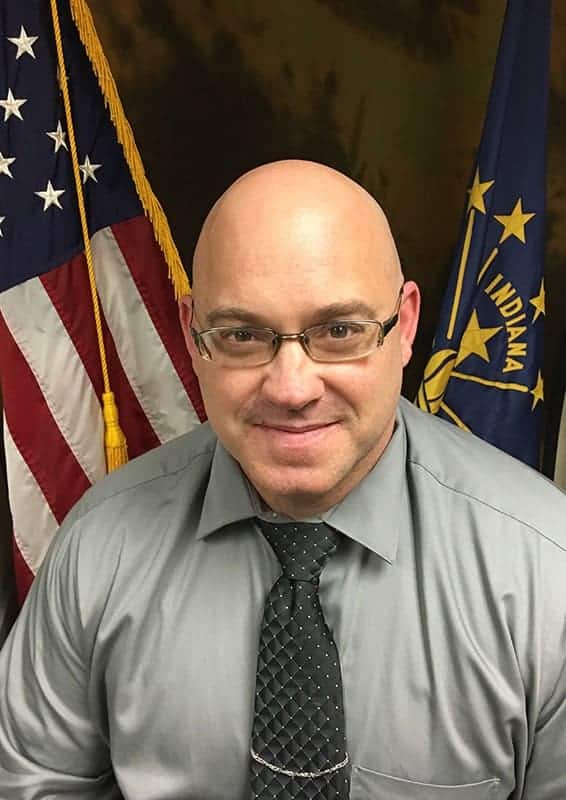 We at Susie's Place are pleased to introduce our newest team member from the Hendricks County Sheriff's Department.  Detective Sergeant Craig Hughes joined the Susie's Place multidisciplinary team in January of this year and has already worked 14 cases involving alleged child abuse and/or neglect in his first two months.
Susie's Place establishes a team concept, for all team members to input vital information; therefore all information gathered can provide the best possible resolution. – Sgt. Hughes
Detective Hughes brings a wealth of knowledge to the team as a 23-year veteran of the Sheriff's Department.  That experience allows him to evaluate the effectiveness of our MDT, and he appreciates the team concept of the child advocacy center model.  Detective Hughes stated that he can fully focus on his angle of the investigation knowing that other team members will be focused on theirs, making it a full collaboration and comprehensive investigation.  He also enjoys the team dynamic at Susie's Place.  No matter how terrible the content may be, the team copes by getting along, laughing and pulling each other through.
Detective Hughes had the pleasure of working with Susie Austin, the namesake of Susie's Place.  With the work she did for child victims in Hendricks County, he sees no better way to honor her than by the work done at Susie's Place by the team.  In our opinion, it is through people like Detective Hughes, working hard to protect children, that Susie Austin lives on.  It is an honor to welcome Detective Sergeant Craig Hughes to our team and it is a privilege to work with him.