Susie's Place has conducted more than 2,500 forensic interviews in child abuse cases in Indiana.
Susie's Place functions thanks to the support of donations and contributions from people like you. We gladly accept cash and even gently used furniture, equipment and supplies. Learn more.
We work with agencies and community partners, like local police, child abuse investigators, the Department of Child Services, and the Criminal Justice Institute. Your support, plus theirs, is what makes Susie's Place work for those who have suffered from child abuse in Indiana. Learn more.
A Little About Susie's Place
Utilizing a joint investigative team approach, Susie's Place Children's Advocacy Center is a facility-based community partnership dedicated to pursuing the truth in child abuse investigations in Indiana. Professionals work as a multidisciplinary team to investigate and intervene in cases of suspected child abuse, primarily sexual abuse.
This multidisciplinary team approach brings together all the professionals and agencies needed to offer comprehensive services: law enforcement, child protective services, prosecution, victim advocates, forensic interviewers, mental-health professionals and the medical community. Attention to the needs and abilities of children is the hallmark of a Children's Advocacy Center. Designed as a safe and welcoming place for children to be heard, Susie's Place ensures that children are not further victimized by the interventions intended to protect them.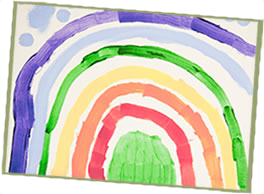 To provide a neutral, child-friendly center to investigate alleged child abuse and neglect in Indiana, while keeping the comfort and safety of the child the first priority.
Vision
To strengthen our community's ability to nurture and protect children.