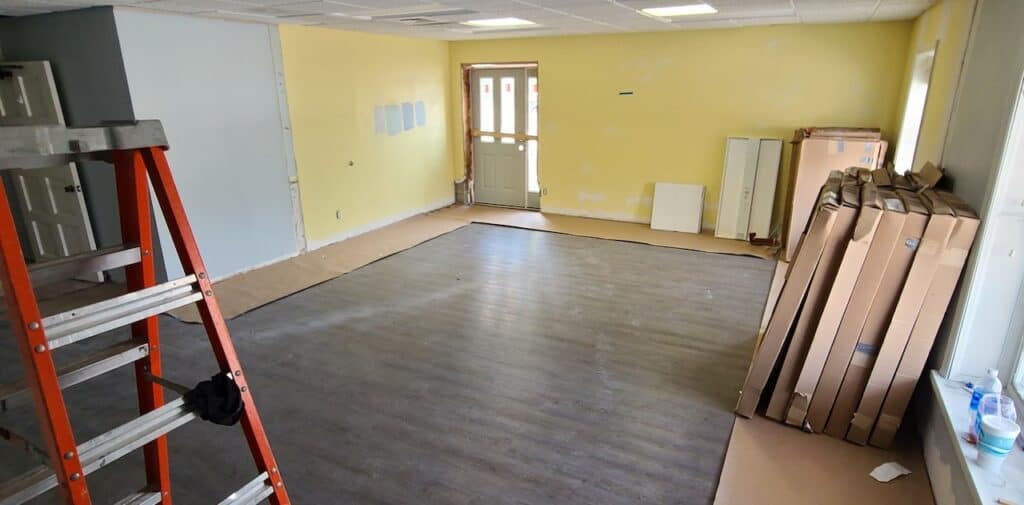 All of us at Susie's Place are excited how quickly work is coming along on our new Terre Haute Center. In many rooms, paint is being applied to the walls, new carpeting is being installed, and old tile and ceilings are being removed elsewhere.
The move from our current location in Terre Haute will be a big one when it gets fully complete in the next month or so. We're doubling the space, which means twice as much room for families in one of two new waiting rooms.
It's also giving our staff some room of their own with offices to enable them to do work peacefully and with attention. Several offices will have windows — a first for several of our staff. And the future medical suite, another first for Terre Haute, is getting plumbing installed.
Bathrooms are being outfitted with all new sinks, toilets, tile, and flooring. Our current Terre Haute Center used a bathroom down the hall and shared with other tenants. This will be a big upgrade for our staff, but also for little ones and their family members who just need the most basic necessities: a quiet, safe, and private restroom.
Networking for all our equipment is being installed, including updated phone and network switches and cables. Each of our forensic interview rooms use discreet cameras and microphones embedded in the walls. Much of that equipment is now installed as the drywall has gone up.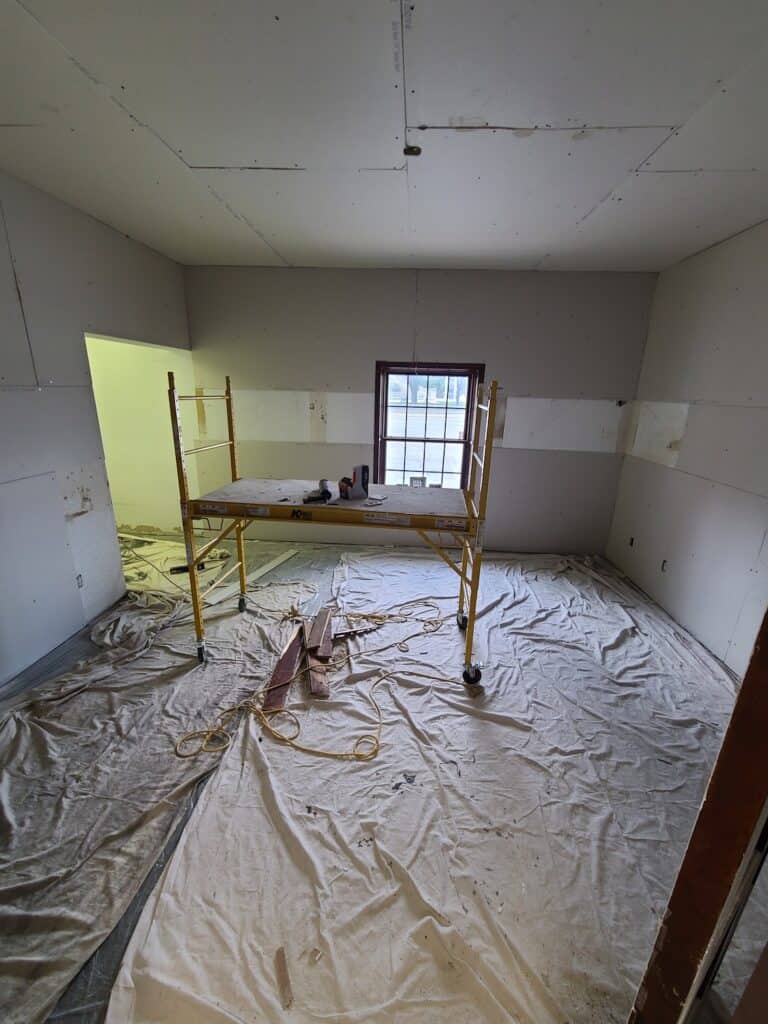 It often comes as a surprise to people who tour any of our centers that we maintain a large closet stuffed with coats, backpacks, clothes, notebooks, crayons, school supplies, and toiletry supplies for all ages and genders.
Kids who come to our center in the middle of the night may arrive in their pajamas. Still others leave in such a hurry from dangerous situations they have to leave all of their belongings behind. We stock a lot of supplies in extra-spacious closet so kids can leave here with a little something to help them continue on at school. Those closets are getting a big upgrade in Terre Haute.
We'll be hosting a large grand opening celebration in August. We can't wait to invite you later this summer.