Child and Family Advocate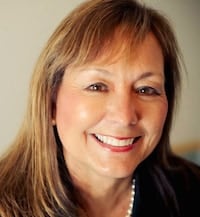 Maria Larrison is our child and family advocate. Her core value is justice. She comes to us with years of experience as a victim advocate. She graduated with honors, from Indiana Wesleyan University with her Bachelor of Science in Criminal Justice; attended the National Victim Assistance Academy; has her paralegal certification from IUPUI; and trained as a guardian ad litem through Kids' Voice of Indiana.
She began her advocacy career as victim assistance coordinator for the Hendricks County Prosecutor's Office where she advocated for victim's rights for eleven years. She then became an advocate for domestic violence and sexual assault survivors at Sheltering Wings Center for Women, and served there for 9 years in various roles. She later did guardian ad litem work for two of the Hendricks County courts.
Maria enjoys teaching and mentoring new advocates and collaborating with her peers. She brings not only expertise but care and compassion to Susie's Place.
In her spare time she volunteers for Indy Honor Flight, Kids' Voice of Indiana, Avon Rotary, Live 1:17, a ministry of Traders Point Christian Church and the Mary Lee Maier Community Food Pantry. Maria is also on the Hendricks County Community Corrections Advisory Board. She is an avid World Series Champion Chicago Cubs fan as well as The Pacers and Colts and Indy Racing. She also enjoys spending time with her family, reading a good book, crocheting and quilting.