Education and Outreach Program Director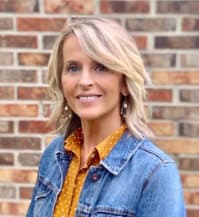 Candace Balzano is the developer and Coordinator of the Susie's Place prevention programs. These programs include the Darkness to Light Stewards of Children child sexual abuse prevention program for youth-serving adults, and the body safety programs geared toward children Kindergarten through 12th grade. Candace holds a Bachelors of Arts Degree in Psychology from Lee University. Before coming to Susie's Place, Candace was the East Center Director of Life Centers in Indianapolis. Candace has also worked with Seeds of Life, Inc. as a Case Manager for families involved with DCS in Marion County.
Candace is an Authorized Facilitator of the Darkness to Light Stewards of Children Program and a Certified Facilitator of the Nurturing Parenting Program. Candace has also taught Creative Positive Relationship courses in Jr. High and High Schools in the Hendricks County and Indianapolis surrounding areas. She is also an Authorized Facilitator of Child Safety Matters and certified in Youth Mental Health First Aid. Candace completed the Forensic Interviewing training in March 2016 through ChildFirst Arkansas and served as a Forensic Interviewer for a year in the Avon center before taking on prevention programming fulltime.
Candace enjoys spending time with her family, volunteering in various organizations, reading and traveling.