Child and Family Advocate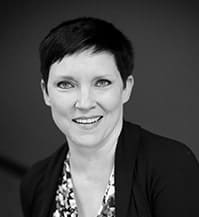 Charlotte is our Child and Family Advocate at the Bloomington center. Her Bachelor's degree in History and Master's degrees in English and Linguistics led to part-time employment while she raised five children. Her child advocacy experience grew from her interest in the well-being of all children. Over many years, Charlotte has volunteered with the Girl Scouts, various school groups, CASA (Court Appointed Special Advocates), and others.
Charlotte has completed the 40-hour Indiana domestic relations mediation training, as well as a 40-hour training in mediation and restorative justice. She maintains memberships in several literary groups and volunteers with a non-profit educating girls in Kenya.
Charlotte currently serves on the board of Women Writing for (a) Change, Bloomington. She enjoys creating memories with her grandchildren, reading poetry, baking bread, cheering for the Hoosiers, and hiking the trails of southern Indiana.